Getting Started with Lutron Lighting Scenes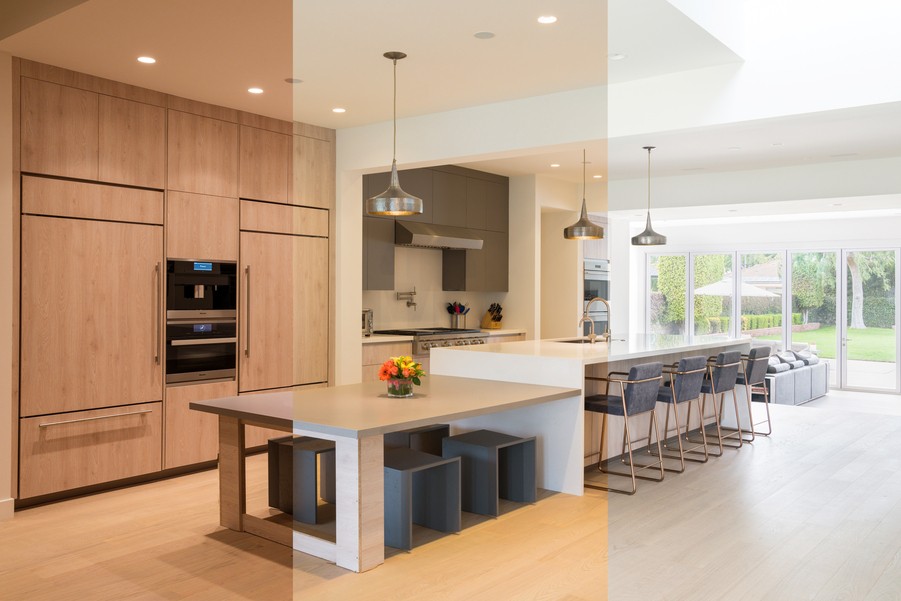 Illuminate Your Miami Home in an All-New Light
Lutron is a leader in smart lighting control. But their lighting systems let you do much more than turn lights on and off from your phone or play with colors. When you create and save custom lighting scenes, you'll cultivate precise moods and settings to recreate anytime.
But how do scenes work, and when would you actually use them? In this blog, we'll share how to create your own lighting and shading scenes and share useful scene ideas. With Lutron lighting control, the possibilities are endless for your Miami, FL home.
SEE ALSO: 5 Features That Set Luxury Home Theaters Apart
What Are Scenes?
Scenes are programmed settings that save multiple lights and shades based on your preferences, easily recalled with the push of one button. For instance, a specific scene could set your recessed ceiling lights to 40 percent brightness to create a warm tone while the stairway lights are set to 20 percent. Perhaps in the same scene, you'll lower the shades, too. So, when you activate that scene, all lighting and shading changes occur automatically.
How Do I Create Them with Lutron?
If you have a Lutron system, open the Lutron app on your smartphone. From there, select the "Scenes" tab then press "Add a Scene." You'll write a name, pick an icon, and then choose the devices in each room you'd like to include. Next, slide and adjust custom brightness levels for each light.
What Are My Control Options?
You can activate scenes not only on the Lutron mobile app but also from a wall control panel, custom keypad buttons, and handheld remote. Do you want to go hands-free? That's easy! Automate scenes to occur automatically! A "Night" scene can begin instantly at 7 p.m., for example, and "Morning" may activate at 8 a.m.
What Are Some Scene Ideas?
Need some ideas to get started? First, consider a wake-up scene that sets your lights and motorized shades for the perfect morning. Maybe you'd like drapes to open while you awake, letting the sunshine in. Or, set bathroom lights to a cool, bright setting so you can see yourself properly as you get ready.
An "Away" scene instantly shuts off all your lights and lowers the shades. By nighttime, an "Evening" scene can tune the lights to a cozy, warm color, with many lights off or dimmed.
Create a scene for all the events in your life. For instance, you can set lights for specific activities, like a "Party" scene that creates fun colors or "Dinner" with dim mood lighting. A "Movie Time" scene will darken the room, leaving on just enough light not to be in pitch black. And in the home office, a "Focus" setting might set your lights to a bright, cool tone for an invigorating day of work.
Lutron and Ketra lighting systems, fixtures and control offer unlimited options that are very intuitive and easy to use.
Could your home benefit from luxurious smart lighting by Lutron? Frangioni Media is a Lutron dealer and lighting installer based in Miami and cities worldwide. Contact us here to get started on a new lighting design today!