Discover the Subtle Delights of Tunable Lighting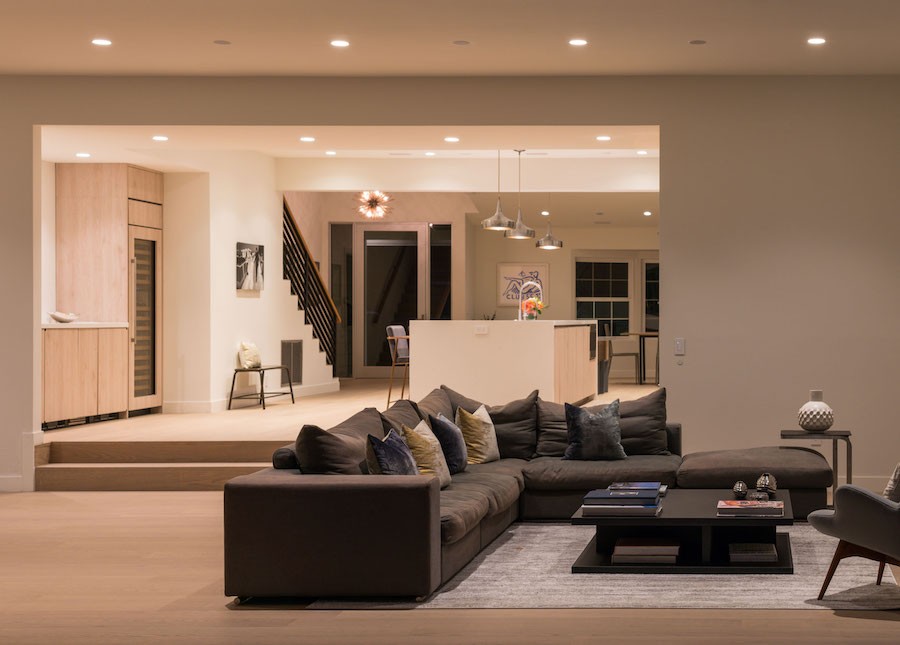 How Ketra Lighting Adds Elegance and Atmosphere to Your Home
What is tunable lighting? Simply put, it's the ability to alter the color temperature of white light. If that alone wasn't enough, tunable lighting allows for a rainbow of colors in lighting. Not very long ago, with incandescent or compact fluorescent bulbs, this was not a possibility. Tunable lighting, enabled by LED technology, is nothing less than a revolution in home illumination.
Tunable lighting allows for incredible flexibility in home lighting. From a wellness perspective, it can bring the subtleties of natural light indoors to energize you by day with brighter, bluer lights and relax you by night with warmer, redder hues. Beyond wellness, you can create a customized ambiance to set a mood and show off the beauty of your interiors in the best light.
When discussing tunable lighting, one innovative name stands out – Lutron's Ketra. A pioneer in tunable lighting, Ketra is part of Lutron's complete suite of lighting control solutions. Keep reading below to learn more about how to transform your Palm Beach, FL home with this dynamic lighting technology.
SEE ALSO: What Is Human-Centric Lighting?
Color Your World
While there is other color-capable lighting on the market, nothing comes close to the quality of Ketra. Ketra's innovative Vibrancy feature tunes how white light reflects off surfaces to heighten color, detail, and textures. The result is impressive, allowing you to highlight artwork, finishes, accessories, and furnishings in ways that ordinary lighting cannot match.
Multiple Fixture Options
Ketra provides multiple options for bringing tunable lighting into your home. Ketra bulbs can retrofit into existing fixtures. Additionally, you can opt for modern linear, pendant, and luminaire lighting. If you are performing an extensive remodel or constructing a new home, Ketra recessed lighting integrates seamlessly into ceilings and offers precise adjustment for beam spread and direction for tailored illumination in your space.
Effortless Control
Ketra tunable lighting has tremendous flexibility, but as a Lutron product, it also comes with precise and simplified control. Ketra lighting is managed by Lutron's Homeworks lighting control system for powerful manual and automated control. You can have your tunable lights match the sun throughout the day, with brighter light for focus by day and relaxing tones and intensity as the day wanes into the night. Use color to wash your artwork and bring out all the detail and nuance in a piece. Put elegant, multitasking, programmable keypads on the wall like Lutron Alisse and Palladiom for fingertip control of a complete lighting scene for a space.
With robust scheduling and automation, you can also have your lighting dynamically change with no effort from you. And when convenient, you can choose your phone app or voice control to change your lighting at any time.
Want to learn more about dynamic, tunable Ketra lighting? Frangioni Media designs and installs custom home technology solutions in cities worldwide, from Palm Beach to Paris. Contact our team to discuss your project and learn more!