3 Questions to Consider When Buying a Home Theater System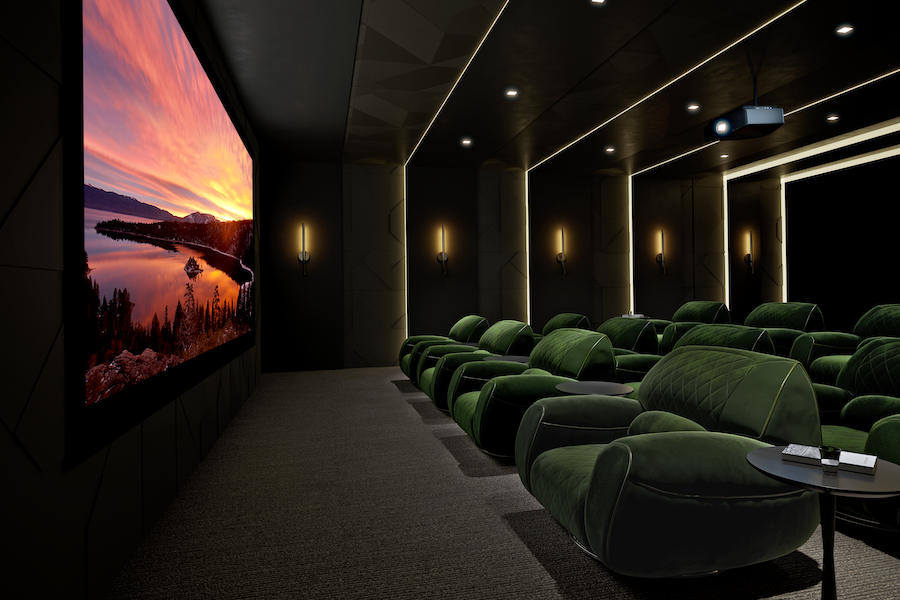 How to Choose a System that Fits Your Lifestyle
You want the ultimate luxury, and what's more luxurious than a personal theater? Installing one is a complex process, though, and you want the best of the best, not a mediocre, piecemeal solution. It's a big project and can be an overwhelming choice if you're unfamiliar with your options.
Selecting a home theater system is a project where the expert team at Frangioni Media can be helpful to you. Let us help you assess your needs and find the perfect theater system for your Fort Lauderdale, FL, home. We can also design and install the system for you—we do it all!
As you consider what type of a system you may like, here are some questions to consider before making that final purchase.
SEE ALSO: 10 Audio-Video Ideas to Try In Your Smart Home
How large will your theater room be?
Will the new home theater system be in a dedicated theater room, or will it be used in a multi-purpose media room? We can all agree that a beautiful picture is paramount to a satisfying home theater experience, so getting the screen right is very important.
If you will use a multipurpose media room or would like your home theater space to be nice and cozy, consider large-screen 4K HDR TV options. OLED TVs, for example, have extraordinary picture quality with the deepest blacks and the brightest lights for a vivid and dazzling movie-watching experience. It's hard to go wrong with a luxury TV.
On the other hand, if you have a large, beautiful dedicated home theater space, a 4K projector could be a fantastic choice. Plus, it could add some additional flexibility to the room if you choose a motorized screen that can hide when it's not in use. Picture quality with a projector is also excellent and brings a movie theater aesthetic into your home.
What will be the source of your content?
Are you a streaming family, or do you enjoy blu-ray movies? Understanding how you will be sourcing content will help us to advise on media players or internet streaming devices that would be most compatible with your system and its planned uses.
What type of sound experience do you prefer?
Are you interested in a traditional 5.1 home theater setup with five speakers, including a center speaker, front left and right speakers, rear left and right speakers, and a subwoofer? Or are you looking for something a little more imposing, such as a 7.1 setup? Either of these speaker designs will provide high-end audio.
However, you will need a few more speakers if you're considering the latest technology, Dolby Atmos 3D immersive sound, to achieve that dramatic sound experience that is well above typical cinema quality.
Once you've answered these three questions, we can also help you choose a receiver— essentially the brain of the whole system—that helps bring all components together for a fun and relaxing experience.
Be sure to contact us for all your home theater system needs, whether you're in Fort Lauderdale, FL, or Rome, Italy. We would be honored to help you create the movie space of your dreams. If you would like to see even more, consider subscribing to our monthly newsletter.