What is Human-Centric Lighting?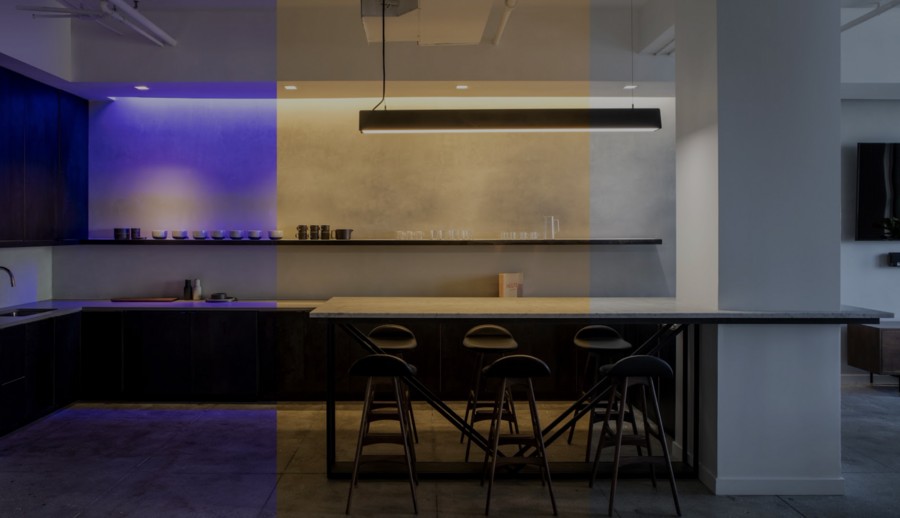 Explore Ketra: the Dynamic Lighting of the Future
What is human-centric lighting? First, let's define human-centric. Broadly speaking, it is the application of science to benefit the human and emotional well-being of people.
How do you apply this concept to lighting? Sunlight is human-centric; it supplies us with vitamin D and helps us see the world in its natural state. Light profoundly impacts our lives, waking us in the morning, energizing us with a bright Florida sun, and relaxing us with a calming, amber-red sunset. Indeed, why do so many people flock to the Fort Lauderdale area from northern climates? The sun makes a huge difference.
For artificial lighting to be more human-centric and dynamic, sophisticated new technologies are required. No one does it better than Lutron's Ketra lighting system, which can create healthier light environments in both homes and commercial settings. Keep reading below to learn more about Ketra lighting and what it can do for you.
SEE ALSO: Getting Started with Lutron Lighting Scene
Healthier Light
If you've read about the effects of blue light from TVs, computers, and phone screens, you know it can upset natural human rhythms. Human circadian rhythms naturally adjust to the sun's light. For instance, brighter, bluer light like that of mid-day energizes, while the warm, redder light of a setting sun relaxes. On smartphones, features like night mode shift the colors to warmer shades to limit blue light, which tends to keep us more "wired," whether we realize it or not.
Ketra lighting is dynamically changeable – tunable – light that mimics the natural lighting patterns of the sun throughout the day. It fine-tunes the color temperature of white light as the day progresses, creating an environment for energy and focus, and it helps us wind down and relax as the day ends. This matching of natural cycles can improve focus, mood, energy, and sleep. Think about the benefits of that in the home and in an office environment.
More Aesthetic Environments
Aside from the health aspects, there are aesthetic benefits to Ketra lighting too. Aside from tunable white light, Ketra lighting can display millions of colors. Couple this capability with precise dimming control, and you have an artist's palette for embellishing any interior. In museums, Ketra lighting is used to highlight art pieces and artwork, as the custom color and high color rendering capabilities make it ideal for bringing out the fine detail in a work.
In the home, Ketra lighting can be the last detail in a coordinated decor. The precise color rendering and dynamic color change the way you experience the home's decor, with the veins in a custom marble or fine wood finish showing their beauty. For fun, a party can have themed light colors that alternate through the evening for a wow factor that guests won't forget. And with Ketra's warm white dimming capabilities, everyone can look their best, the way good photographers expertly light their portraits.
Want to learn more about human-centric, tunable Ketra lighting? Frangioni Media designs and installs custom home technology solutions in cities worldwide, from Fort Lauderdale to Paris. Contact our team here to discuss your project and learn more!