3 Pros of Working with the Pros for Home Recording Studios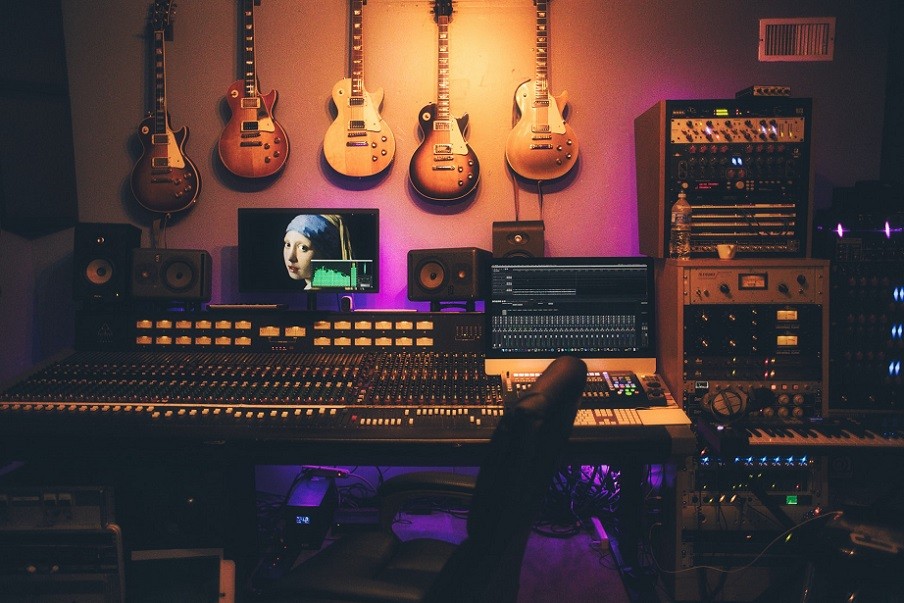 The Difference a Professional Design & Installation Makes
More musicians and producers are working from home than ever. If you're in a similar position, isn't it time to go beyond DIY while recording, and hire a professional studio designer?
At Frangioni Media, we design and install world-class studios for professional musicians in Fort Lauderdale, FL, and cities around the world. It can be daunting to decide if you're ready for a professional recording studio setup, but in this article, we'll share three major benefits of working with a studio installer.
SEE ALSO: Your Recording Studio FAQs
1. Get the Room's Acoustics Right
Nothing affects recordings more than a room's acoustics. You could own the best instruments, speakers, and equipment, but if the room isn't right, you won't be able to create isolated, high-quality music. Not only that, but any loud drumming or guitar solos will bleed into the rest of the building, disturbing anyone else nearby.
If you're undergoing construction, a recording studio professional knows better than anyone how to structure a room for sound acoustics. In an existing space, techniques like 'room within a room' can improve acoustics. You'll need more than pinning foam on the wall, and a designer can start your studio off on the right foot.
2. Expert Advice on the Best Equipment
You can get lost on the internet looking for the best microphones or monitors. But it's a recording studio designer's job to be an expert in this field, and at Frangioni Media, we know the tried-and-true best solutions alongside new technology. Even high-quality equipment like pre-amps, equalizers, converters, and compressors can make all the difference.
3. You Can Focus on the Music
When a professional installer handles your studio's design and setup, you won't have to worry about DIY-ing a space that doesn't lead to optimal results. Instead, let the designer install it for you, so you can focus on the gear and instruments you'd like to include. By getting the studio exactly right from the start, you'll never have to rent studio time again, and you won't need to undergo any renovations in the future.
If you're interested in building a high-end recording space for your home, contact Frangioni Media here to get started. And to stay updated on tips and advice for recording studios and home technology, subscribe to our monthly newsletter at the bottom of our homepage.