Need a High-Quality Solution for Displaying Your NFT Artwork Collection?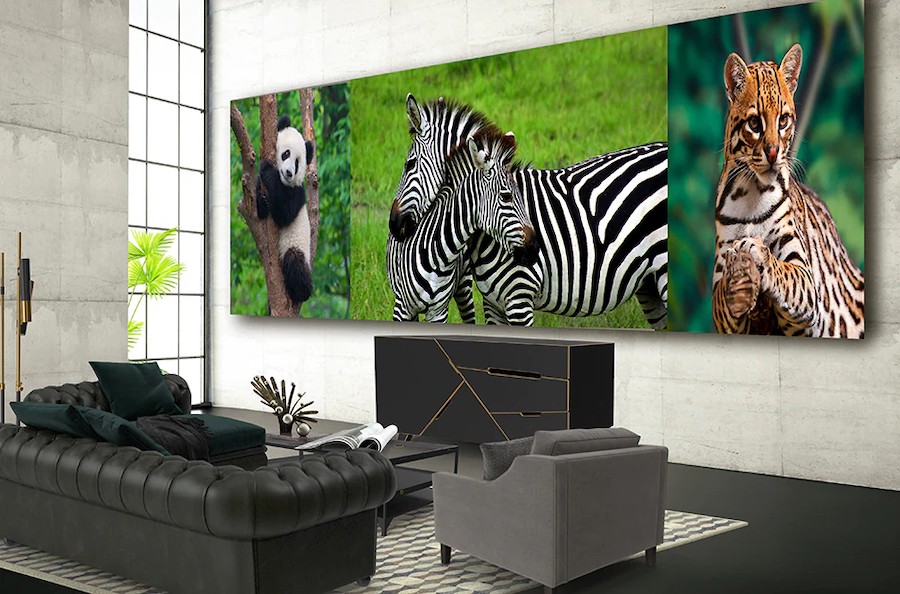 LG and Blackdove Partner for a New Way to Showcase Digital Art
If you are new to the NFT world, you might be wondering what exactly is an NFT? The next question might be, what does an NFT have to do with art? And then, you might ask, what is Blackdove? If you're not new to the digital art world, you likely have a sense of what NFTs are, and you'll be interested in this new partnership between LG and Blackdove.
In this post, we will start from the top and work our way down. If you are interested in collecting digital art and are wondering how you go about displaying NFT artwork in your Ft. Lauderdale, FL, home or business, you'll want to read the rest of this. In future posts, we'll go into more detail about this emerging digital art technology and market.
SEE ALSO: The Perks of Hiring a Professional for Your AV Installation
What Is an NFT?
An NFT (non-fungible token) is a way to securely wrap digital content using blockchain technology, the same technology that enables Bitcoin and other cryptocurrencies. The technology is particularly applicable for the sale or exchange of any digital content, and currently, it is enabling new markets for distributing original digital artwork.
What is Blackdove?
Blackdove is creating a market for limited edition digital art. NFT technology provides the security and mechanisms for artists to get compensated for their creations. Blackdove also provides a technology platform to enable the display of digital art in full 4K resolution with 60 frame/second refresh for a high-quality viewing experience. They currently work with top hotel brands, museums, art galleries, and collectors to enable a new way to enjoy digital art.
What Will the Partnership between LG and Blackdove Enable?
LG is one of the premier flat panel LED technology leaders in the world. Their DVLED (Direct View LED) digital display solutions are used in many businesses and public spaces for dazzling indoor and outdoor digital signage and video wall applications. In high-end residences, DVLED displays present a large canvas for any type of digital content, from movies to gaming. Blackdove and LG have worked together on commercial applications for fine art displays at art galleries and festivals, and the companies decided to team up to bring easy NFT display on high-end residential DVLED installations.
As part of the partnership, LG DVLED owners will have access to five NFTs from Blackdove's collection. More importantly, they will be able to display their own NFTs on a digital canvas that can range from 81 to 325 inches. Owners will be able to manage their art displays through the Blackdove app on their smart device or through the app on LGs webOS platform that drives their DVLED displays. As a plus, Blackdove also integrates with major home automation platforms like Crestron for seamless integration with today's smart homes.
Exclusive NFT Options!
Modern Drummer club is the premier music-related, drumming (of course!) and beat-making NFT creator in the world. Modern Drummer Magazine was launched in 1977 by Ron Spagnardi. Now, Modern Drummer is run by serial entrepreneur David Frangioni. David has assembled a world-class team, group of artists and the entire drumming world a community from which to share, grow, educate, and inspire. As a result, Modern Drummer Club NFT's are cutting-edge, highly valuable and unique offerings.
Looking for a new way to display and enjoy your NFT art collection on a huge canvas? Frangioni Media designs and installs custom home technology solutions in cities worldwide, from Palm Beach to Paris. Contact our team here to discuss your project and learn more.