L.A. Living with Whole Home Audio and Video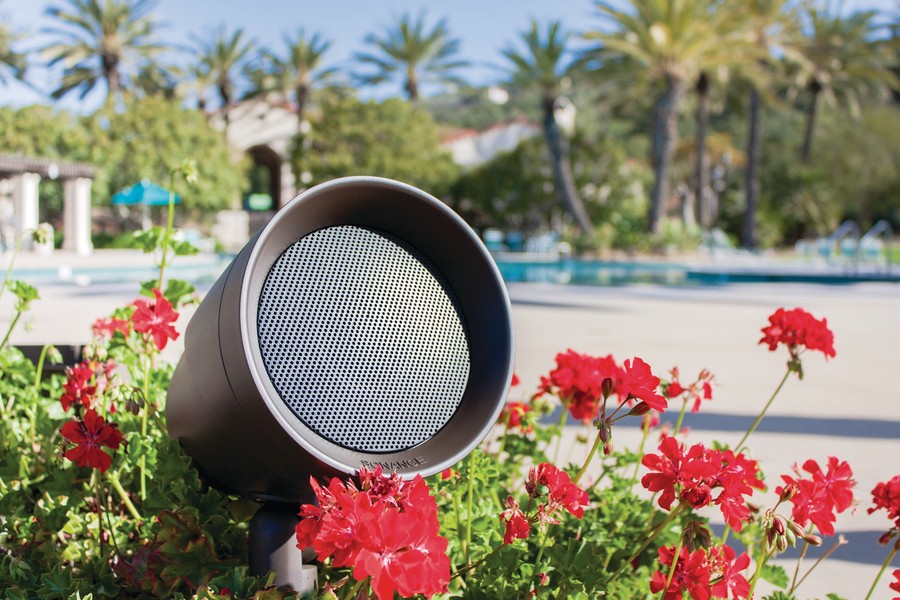 How An Audio Video Expert Can Enhance Your Entertainment – indoors AND outdoors!
How do you currently enjoy music and movies in your California home? Maybe you have a portable Bluetooth speaker that you carry around the house. Perhaps there's a smart TV or projector in the media room. But what happens if you want to start a movie outside, then continue it in the bedroom? Can you listen to music synched throughout every room, with sound following you from one end of the house to another and even outdoors? With a whole home AV system, your media is more accessible than ever.
As an audio video expert in Los Angeles, CA, and in cities worldwide, we know how to design and install systems that suit anyone's lifestyle. How can multi-room audio and video heighten your space? Read on for inspiration.
SEE ALSO: 3 Incredible Things You Can Do with Home Automation
Audio in Every Room
In one tap of a button, you could be enjoying your favorite playlists or podcasts in each room—and outdoors too over weatherproof speakers. An audio video expert can build a system of in-wall, in-ceiling or free standing speakers that connect to the same amplifier, either wired or wireless.
This way, you can walk throughout the house, always within an earshot of your music. Suddenly, dinners and get-togethers are full of life, and every space from the shower to front steps can share high-quality tunes, playing in unison or separate channels.
Share Video Across Multiple Screens
Just as multi-room music flows through your house, integrated video brings your movies and TV shows into any room with a screen or projector. One smart system will connect all of your devices, so you can quickly start and stop Netflix or a purchased movie across multiple screens.
Although streaming services are highly convenient, for even higher quality audio and video, content can be stored and shared on a locally hosted media server. We can assist in assembling this for you, so all your entertainment is only a press of a button away.
Many Methods of Control
A smart system that handles all of your music and movies should let you intuitively access whatever you're in the mood for. With Control4, for instance, you can select videos and music through the Neeo remote, a sleek device that combines a touch screen and hard buttons. Or choose an album or TV season from the Control4 app on your phone or tablet, with 'favorites' readily available on the home screen. Plus, voice control is always an option. Say, "Alexa, play Led Zeppelin" or "OK Google, start Lord of the Rings" and immerse yourself instantly.  Crestron and Savant offer similar capabilities with various differences in each manufacturers eco-system depending on the size and scope of the project.
If your Los Angeles home could use an entertainment upgrade, Frangioni Media is here to help. Fill out our contact form here, and we'll be in touch shortly!