Partner with a Professional for Your Recording Studio Design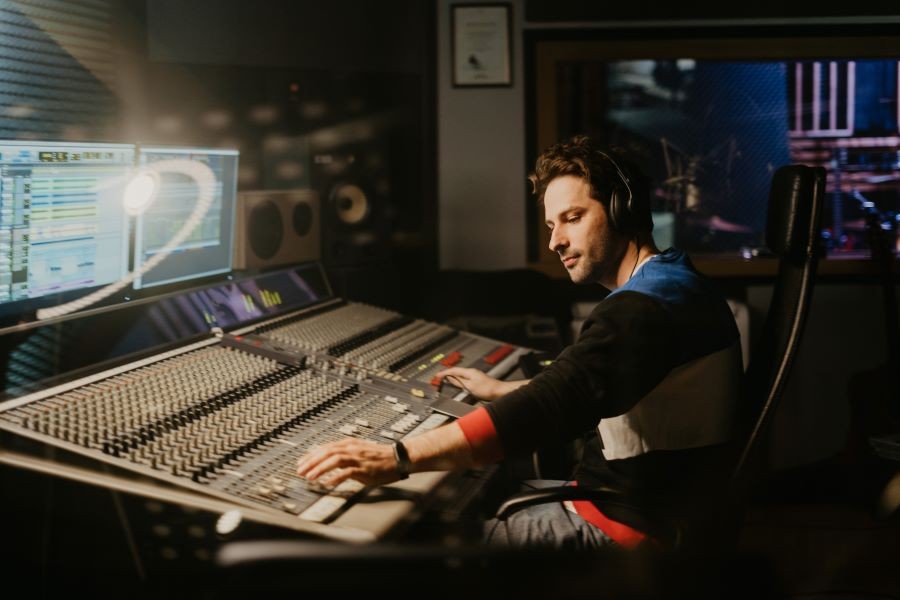 Expert Equipment and Advice for the Studio of Your Dreams
2020 was a crazy year but, for artists, was filled with inspiration and creation all over the world. Whether it was a home recording studio or a commercial studio with safety precautions put into place, artists and producers needed a place to bring their creations to life without leaving their property.
Providing services in Palm Beach, FL and to musicians and producers worldwide, Frangioni Media is an industry leader in recording studio design and has worked with world-class acts, including Ozzy Osbourne, Aerosmith, Shakira, American Idol, and more. Keep reading to see why we recommend Dolby ATMOS as a surround sound system for your studio playback and how working with a professional can make your recording studio THE BEST.
SEE ALSO: How Professional Recording Studios Are Designed for Superior Sound
Next-Level Surround Sound from Dolby ATMOS
What's incredible about Dolby ATMOS is that you get the same sound quality offered at a megaplex in systems as small as 5.1.2 channels. That means you don't need a massive recording studio and a staggering number of speakers to mix with professional-quality sound. All you need is the right sound staging and room acoustics to create the perfect listening environment. Dolby ATMOS can also leverage natural audio reflections in a room.
Working with a Professional is Where the Magic Happens
If you want to make the most of your inspiration whenever it strikes, we can help you design and build your very own home recording studio. We approach your studio's design utilizing the room's dimensions and materials but most importantly capturing "the vibe" of the room that is perfect for your creation. Our soundproofing techniques keep the music inside the studio and noise from the rest of your household outside. Acoustic treatments ensure that every methodical note sounds its very best, and you get the professional recording you need.
We also have extensive experience building commercial recording studios. Regardless of whether you manage a marketing agency or a record label, we design and build the high-end studio that will take your business to the next level. Recordings will sound crisper and fuller thanks to professional planning and the right equipment choices. Plus, with separate spaces for performing and mixing, your team will have the space they need to create their best work.
When you're ready to start working on your recording studio design, remember that you have an experienced professional in your corner. Contact us by giving us a call or filling out our online contact form to schedule a no-obligation consultation. We're looking forward to getting started on your design!