6 Movies You Must Try in Your New Home Theater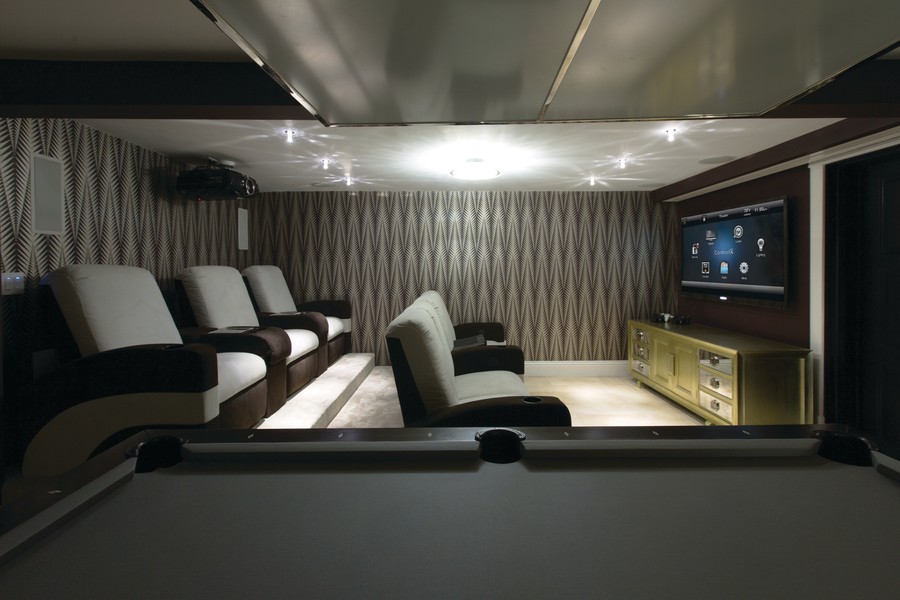 Amaze Friends and Family with These Immersive Scenes
A home theater installation is excellent for any media— classic sitcoms, video games, music videos, or new action films. However, some movies highlight the strengths of home theaters better than others, with impressive, layered audio that you'll hear like it's really happening through Dolby ATMOS surround sound. Along with the most stunning visuals that are meant to be seen on a big screen.
As a luxury theater installer based in Fort Lauderdale, FL, and cities worldwide, we've compiled a list of our favorite movies to demonstrate to others. Get inspired below!
SEE ALSO: Building A Home Theater? Avoid These 4 Common Mistakes
Inception
Christopher Nolan's Inception is forever remembered for its intense, foghorn BRAAAM sound. For years, seemingly every thriller trailer included that sound. But the film's soundtrack and action sequences are a thrill to experience over your surround sound system. Audio queues play a significant role in demonstrating when the characters are in a dream, and you'll make good use out of your subwoofer as the dreams 'collapse'. If you can't make it to a screening of Inception's 10th anniversary this August, Dolby ATMOS recreates the theater experience in your home.
Gravity
Dolby ATMOS speakers add audio to the theater ceiling and treat each sound like a dynamic object that can move across the room, no longer stuck in one channel. Gravity was mixed specifically for Dolby ATMOS so that as Sandra Bullock or George Clooney move across the screen, you'll hear their voice travel through the room with them. You'll also catch detailed vibrations and touches amidst the silence of space.
Ready Player One
The 2018 video game sci-fi adventure offers eye-catching visuals and special effects that will dazzle on your projector screen. The Blu-ray and AppleTV versions of Ready Player One are formatted for Dolby ATMOS, too. From action scenes to '80s songs like New Order's "Blue Monday," watching Ready Player One is a fun night for everyone.  Have fun when you're ducking as objects fly by and spaceships race around the room as if you're there!
1917
Filmed in one continuous take (or at least edited to appear that way), 1917 is an edge-of-your-seat World War I thriller that will pull you into the action. It won the Academy Award for Best Cinematography, Best Sound Mixing, and Best Visual Effects, and you'll feel like you're really in the trenches with starring actor George MacKay. If you have an HD or 4K projector, this is not a film to miss.
Harry Potter and the Prisoner of Azkaban
All of the Harry Potter movies are fun on the big screen, but Prisoner of Azkaban took the series into a dark, stylish new atmosphere with creative cinematography. The third film was also directed by Alphonso Cuarón, who went on to direct Gravity (number two on our list) and Best Picture winner Roma. Don't miss the quidditch match scene: as players whizz by and thunder cracks, your audio setup will bring your right into the magic.
Game of Thrones
It's not a movie, but Game of Thrones' visuals are so impressive, they beg to be seen on a display like your home theater. Shot on location in Iceland, Croatia, Northern Ireland, and Spain, the immersive settings make all the difference. The show uses sophisticated CGI for supernatural elements, but when you see a person on fire in the last season, that's real fire! The Blu-ray transfers offer incredibly high quality, so pop in a disc and transport your family far way to Westeros. 
Ready to experience movies just like they were intended to be seen and heard? To get started on a new high-end theater for your home, contact Frangioni Media here.