The Latest Audio Trend: In-Wall and In-Ceiling Speakers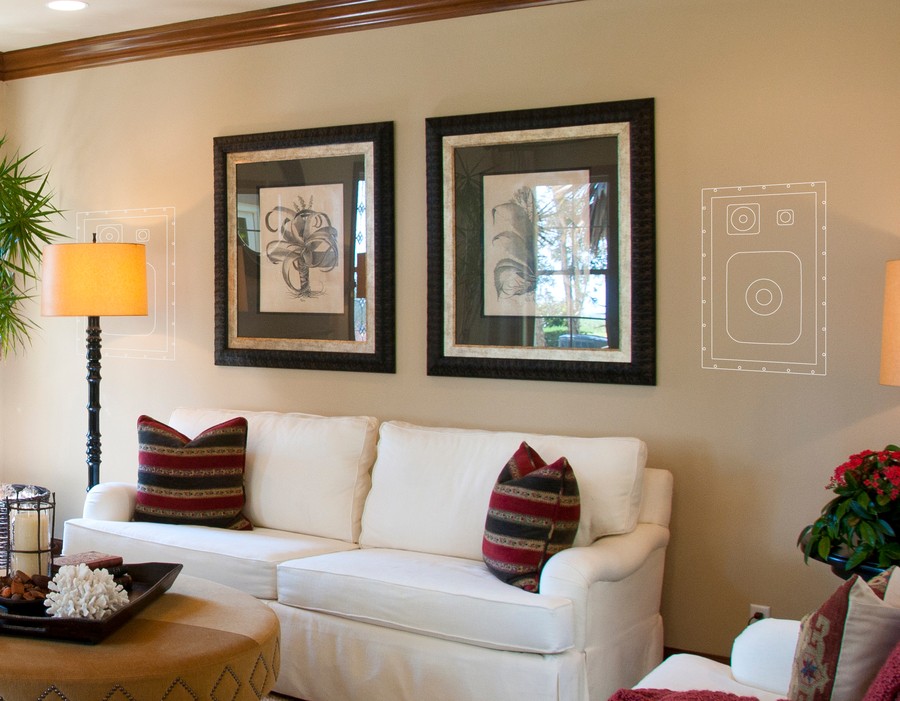 Feeling Minimalist for Your AV Installation?
Nothing can turn a tough day around like music. Once the first notes of your favorite songs start, all stress begins to fade away. We enjoy whole-home audio for countless reasons: hosting parties, workouts, or soundtracking our morning routine. The way you listen to music transforms when you can hear it through every room of the house including outdoors. Suddenly, you feel connected to the feel-good atmosphere no matter where you are at home.
But finding a location for multiple speakers in every room can be a challenge. If you feel like you don't have room for floor-standing or bookshelf speakers (or don't want the clutter), what are your options?
We'll point you in the direction of in-wall or in-ceiling speakers, also known as architectural speakers. To understand how an AV installation like this will work in your Naples, FL, home, read on below.
SEE ALSO: What AV Installation Is Right for Your Home?
Audio That's Heard, Not Seen
Just like recessed lights, hidden speakers by high-end brands like Sonance and James Loudspeaker are installed within your walls or ceilings, covered over by a flat grille. Through the walls, your speakers are wired to an amplifier that connects the entire system. The grilles may be painted to match your walls and ceiling, and you can even take it a step further with 'invisible audio'—speakers and subwoofers installed within the wall and finished over, with no trace of a grille.  There are also great solutions in between invisible and flush that will blend perfectly into your décor while sounding fabulous.
You can have hidden audio speakers in any area of your house—the kitchen, dining room, bedrooms, and even the bathroom. In-ceiling and in-wall speakers can sometimes make an excellent choice for home theaters, too, so you can enjoy surround sound without speakers surrounding you.  
Smart Control of the Whole System  
A multi-room set up is only as good as it is accessible. A smart control system like Control4, Savant, or Crestron can merge control of all of your speakers under one umbrella. Right from your smartphone, you can group speakers into rooms and control the song and volume playing in each area of the house. Pause the music for the entire building, then choose a playlist just for the first floor. It's all in your control!
Hidden TVs, Too
Architectural speakers aren't the only hidden AV installation you can implement. You can also hide your TV screen when not in use, whether it descends from the ceiling on a lift or disguises itself as a work-of-art or mirror. Yes, mirror and artwork TVs look like functioning mirrors or paintings when the screen is off, so your home can look technology-free until it's time to watch your favorite show. This will minimize distractions and enhance the room's aesthetic while offering cutting-edge solutions for discreet, hidden A/V.
Could your home benefit from a hidden AV installation? For a high-end system in your Naples, FL-area house, contact Frangioni Media today to get started.