Some Amazing Benefits of a Hi-Fi Audio System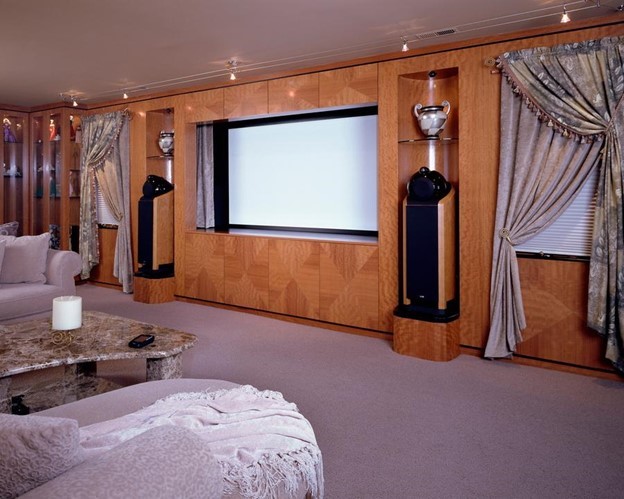 High-End Audio Transforms Your Media Experience
It is no secret that music and sound play an integral role in our everyday lives. Music literally moves people emotionally and can influence their lives in impactful ways. That's why having a Hi-Fi audio system in your home is so important—it will allow you to experience music and sound at a deeper level.
Residents and musicians in Palm Beach, FL and throughout the world know that Frangioni Media can get you the ultimate design and set up with a Hi-Fi audio system that is perfect for your home.
SEE ALSO: New to Multi-Room Audio? Start Here
1. You will Experience Listening to Music in Your Home In a Way You Never Have Before
Now that people are spending more time at home than usual, it is the perfect time to discover new music or revisit your favorite tunes via services like Spotify, Roon and Qobuz. An audiophile-grade Hi-Fi audio system will bring out some of the most subtle and beautiful parts of your favorite songs as you've never heard before. The music becomes emotional and engaging that has to be experienced.
Whether you are a music lover or a musician you will appreciate listening to the richness and texture that an audiophile Hi-Fi audio system gives you. With regular audio systems, the mid range can be muddy, and high notes can make you feel like someone is scratching their nails across a chalkboard. The bass reproduction is lacking and the room is not treated.
When working with an experienced professional to set up a Hi-Fi audiophile-grade system in your home, you can rest assured that you will get the right equipment and the correct room treatment design that is perfect for your needs plus you will know how to operate your system with ease.
2. Movies Will Come to Life as Soundtracks Are Enhanced
One of the greatest benefits of having a Hi-Fi Audio system in your home is that movies you may have watched dozens of times will come to life in a whole new way. This is especially true if you are using Hi-Fi gear for a surround sound system in your home theater. The two worlds can be seamlessly integrated.
Of course, music isn't the only sound you will experience in a better way when watching a movie. Conversations between characters will become clearer, and sound effects that help create the atmosphere of a movie will be enhanced as well.
Let's Get You Set Up with a Hi-Fi Audio System Today
Let us know how we can help you achieve world-class results from a custom audiophile Hi-Fi system for your home.